LIMS in the Cloud... Are You Ready?

A LIMS Subscription Solution Powered by SampleManager®
---
The Benefits of Our Cloud-Based LIMS System
---
Lightning Fast Deployment
LIMScribe™ drastically reduces the time required to deploy a full system. There is no waiting on hardware to be ordered, set up, or configured. Additionally, there are no dependencies on internal IT resources.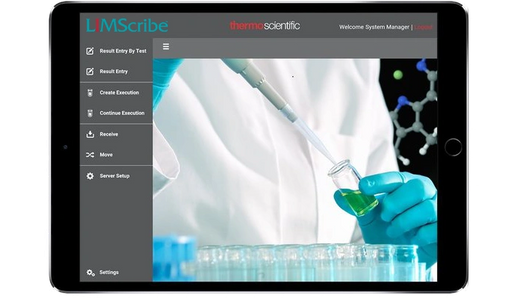 No Maintenance & Support
With LIMScribe™ we become your data center through handling the entirety of support, maintenance, backup, and recovery for all systems hardware and software. We are here to help you in every aspect of your configuration and data in LIMScribe™.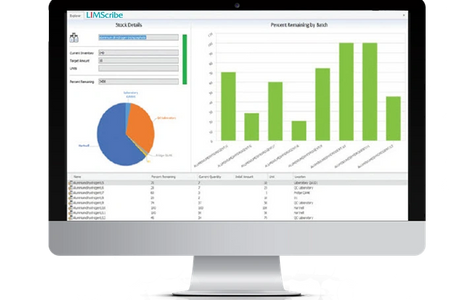 No Capital Cost
There are no servers and other hardware to purchase and maintain. Because LIMScribe™ is a subscription-based service, it acts as an operational expense rather than a capital expense.
---
Optimize Productivity, Reduce Cost, & Improve Quality
---
Sample & Data Handling
With workflow configurability, user-intuitive multiple sample login, point and click extensibility,and enhanced data mining and tracking capabilities; LIMScribe™ is the premier sample and data handling software.
Real-Time Reporting & Data
Data and information are easily extracted from the system and presented as actionable information in a clear, concise format - templates can be configured to specific user requirements.
Resource Management
LIMScribe™ connects to enterprise and laboratory systems and instrumentation, regardless of manufacturer or technique. Through our system you can manage stocks of consumables, reagents and other chemicals (including safety handling data).

Compliance & Data Integrity
We designed our system with regulatory requirements in mind, ensuring that all raw data and associated metadata is accessible for the entire data lifecycle.
---
Mobile LIMS - Technology Where Science Happens
---
Procedural Execution
LIMScribe™ is an intuitive service that guides analysts through each step of a method to ensure compliance to the SOP and captures the complete process history. This system makes it easy to drive quality and compliance through repeatable execution of methods and processes.
Mobile Application
The native LIMScribe™ mobile app enables access to LIMS and LES features via tablet wherever there is an available internet or network connection.